Guys, I'm really tired today. Every Sunday night without fail I NEVER sleep. And it really makes for an exhausting Monday. Usually I get into work and I snap out of it but I've been yawning non-stop since I got in. Actually, I'm thinking about it and I know why. I didn't have coffee this morning. Am I really that dependent on it?
I decided when I was in Costco over the weekend to buy a big ass can of Protein Powder. It was pretty and made me go "ooo" and "ahhh" and the flavor was quite tempting..."Cookies and Cream". At forty dollars, I was taking a giant risk spending that money and potentially hating it but I am excited to say that I LOVE IT. I do bad with breakfast. I've tried doing fruit, yogurt, cereal (I always forget the milk at work), and I've fallen into the rut of having a 16 oz coffee (sometimes more) and that fills me up until lunch time. That really is not healthy.
Enter
MusclePharm Combat Powder.
(Wow I really sound like a meat head here).
I mix 1 scoop with about 12 oz of 2% milk and it's actually really good. It's easy on my stomach and I'm hoping that it helps with my work outs. I'm really not looking to lose weight, I've always said this on the blog. I'm just a 5'2" girl who has a little bit of softness around her body that wants to firm up and build muscle. I hope to keep up with this - we'll see how it goes!
As far as work outs, in April my yearly renewal with Robert Wood Johnson fitness is going to be up. Do I want to renew it? It's about $34.00 per month and it has pool, classes and state of the art equipment. This gym is seriously nice. I HATE retro. And really there are no other options for me where I live (that is convenient). Do I want to continue the membership? I've joined
Tone It Up
and they provide free workouts on their blog. Plus, they are so beautiful! They have a "Beach Babe" DVD series volume 1 and 2, and they are affordable. Do you girls do at-home workouts? Do you stick to your routines or find that you slack at home?
So onto the main point of this post....It's officially winter in my book. Now I know that
officially,
Winter made her first appearance for the 2013-2014 season on December 21st, but I still wasn't ready to accept the fact Fall blew by us like the tornado swept through Kansas and took Dorothy to see the Wizard of Oz. But there have been a few things happening that have made me finally accept the fact it is after all Winter.
- I changed my foundation. You know it's winter when you go from an already pale (Creamy Neutral) to an even PALER version (classic ivory) to slather on your face...and it gives YOU COLOR. (That's really pathetic.. I can't understand how I get really tan in the summer but I am a legit GHOST in the winter). I use CoverGirl TRUblend and I honestly think this is one of the best foundations I've come across in awhile!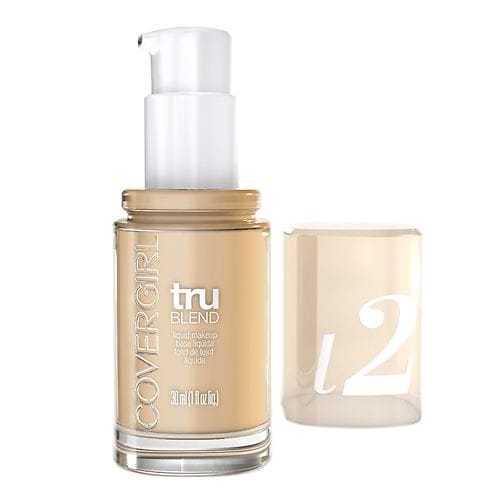 - I have a somewhat new car and it takes a good 10 seconds to start. Because it's so cold!
- My hands are see through, as in my veins look like a hand accessory.
- Crock pot cooking, EVERY WEEKEND. I'm not sad about this.
- My closet looks like it threw up eleventy hundred scarves, hats and gloves.
And that's all I can come up with. When I was driving into work this post idea seemed like a good one, but now I'm coming up with zilch. A lot went on this weekend, I would love to recap it for you but to be honest I'm just feeling all sorts of lazy at the current moment. How I feel right now:
TO DO LIST:
1. NOT GIVE A F**K
2. THAT IS ALL.
Happy Monday and let's get this day over with so we are closer to having a three day weekend. Please and thank you. over and out.