Why is it that the week after a Holiday, it's always the longest? For me, I've only been at work since WEDNESDAY. It's not even like I was here for four days. Three whopping days, and I'm ready to fall asleep at my desk. I know what I'm doing on lunch: napping. I have my first full-day Friday today, it's only 10:39am and I'm already feeling it. I know wahh, wahh, cry me a river. A lot of people didn't have the privilege of summer hours during the summer like I did. But a lot of other people also don't have to travel 60 miles one way to work!
Ok, enough complaining. I went to Homegoods, Pier 1, Marshalls, Target AND Lowe's last night (instead of watching the football game). Somehow, I still made it home before kick off. UGH. :D :D
I was able to find a really adorable chair for the new "office", and a few knickknacks (future dust collectors) as well. I also split secondly decided on a paint color for the room as well. Lowe's brand Valspar, Polar Star. A very light grey. I found a few samples, himmed and hawed for about 3 minutes and decided, What the hell. JUST DO IT. There is no sense in doing 8,000 live samples in your home because honestly, who has time for that, and secondly, there are just way too many choices!
I'm keeping an active log of what I've purchased, from where, and how I paid for it. I'm super duper excited, because I randomly found a Barnes and Noble left over gift card amongst a pile of crap in the closet, and it still had $14.00 on it. I was reading
Lauren's
blog the other day and saw that she had the most adorable block sign EVER, and that I MUST own it. I googled it, and found that it came from B&N! It was fate.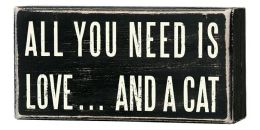 Precious, right?? God I'm such a cat-lady.
Gosh, I totally forgot about 30 in 30 link up, and I only posted about it two days ago!! (I'm literally hanging my head in shame right now.) Ridiculous brain, I tell you. So yeah, September started 6 days ago, and I went to the gym once. I was away from my home a lot and I'm just so nervous to really get back in the swing of things with my eyes and all. What if I get sweat in them? Are they going to burn? I guess I could always invest in a good, old, sweat band bahaha.
Hey, I don't look too bad with a spiky, frosted, bleach blonde hair do, do I ?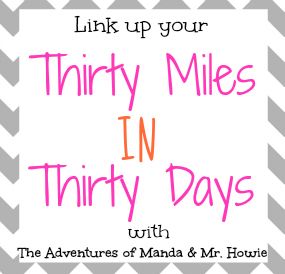 Have a fantastic weekend. I know what I'll be doing: PAINTING!